After extensive testing and research, CR determined this car to be:
SAFE AND RELIABLE
GOOD PERFORMANCE
COMFORTABLE AND CONVENIENT
© 2021 Consumer Reports, inc.
Privacy Policy
one of our 99 recommended SUVs
2021 Mazda CX-30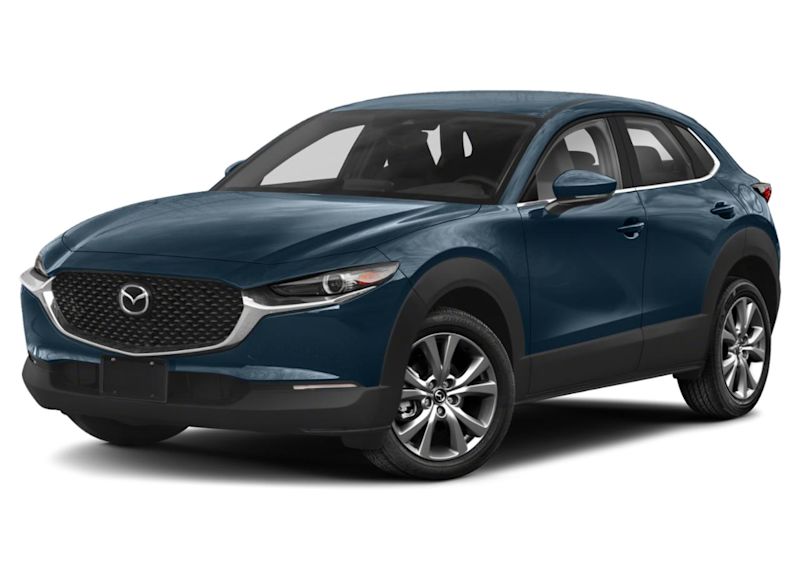 Owner Reports
Predicted Owner Satisfaction
Highs
Fit and finish
Fuel economy
Lows
Controls
Engine noise
Tight quarters
Visibility
Parking brake engages automatically but doesn't disengage automatically
Best Version to Get
Buyers can choose either a front- or all-wheel drive CX-30. Either way, it would be nice to get a power driver seat with adjustable lumbar support and heated front seats, for which buyers have to opt for the Preferred version which also adds an upgraded audio system with satellite radio.

VIDEO
(0:56)
Learn more about how we test
About Consumer Reports
Consumer Reports puts people first. For more than 80 years, CR has provided consumers with independent research, ratings and recommendations to help make good purchase decisions. As a nonprofit consumer testing and advocacy organization, CR works with businesses and government to improve the safety, performance, value and reliability of products and services.
Every year CR puts manufacturer claims to the test for thousands of products, from cars and appliances to baby products and sunscreens. CR purchases all the products that we test and uses scientific research methods to develop our ratings.
© 2021 Consumer Reports, inc.
Privacy Policy