After extensive testing and research, CR determined this car to be:
SAFE AND RELIABLE
GOOD PERFORMANCE
COMFORTABLE AND CONVENIENT
© 2022 Consumer Reports, inc.
Privacy Policy
one of our 138 recommended SUVs
2023 Subaru Crosstrek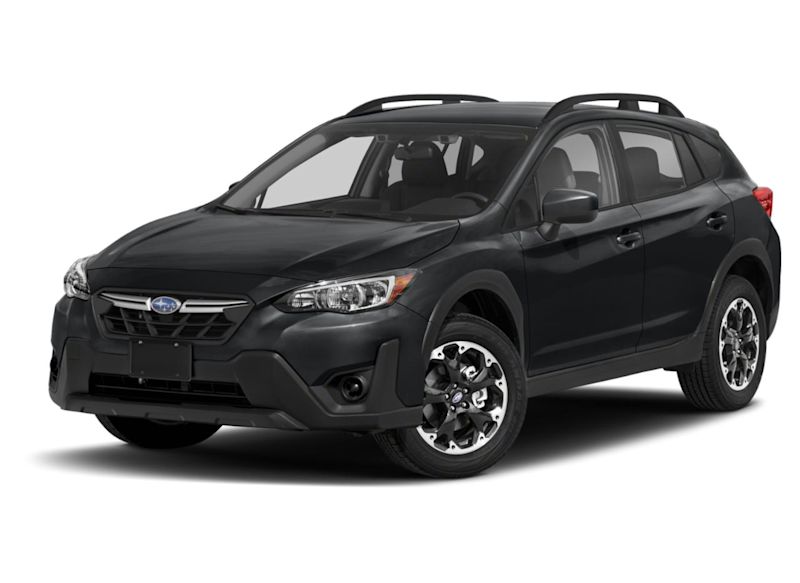 Owner Reports
Predicted Owner Satisfaction
Highs
Ride
Fuel economy
Easy to use controls
Braking
Lows
Engine noise
Seat short on lower-back support
Plug-in hybrid only provides brief electric propulsion and battery robs cargo space
Best Version to Get
For the best value, we think the 2.0i Premium is the right choice for most buyers. EyeSight is a worthwhile option which can be had on all trims except for those equipped with the manual transmission. 
The plug-in hybrid version is based on the Limited trim and comes more richly equipped with a power driver's seat and leather upholstery.

VIDEO
Learn more about how we test
About Consumer Reports
Consumer Reports puts people first. For more than 80 years, CR has provided consumers with independent research, ratings and recommendations to help make good purchase decisions. As a nonprofit consumer testing and advocacy organization, CR works with businesses and government to improve the safety, performance, value and reliability of products and services.
Every year CR puts manufacturer claims to the test for thousands of products, from cars and appliances to baby products and sunscreens. CR purchases all the products that we test and uses scientific research methods to develop our ratings.
© 2022 Consumer Reports, inc.
Privacy Policy