After extensive testing and research, CR determined this product to be:
TOP PERFORMING
RELIABILITY
SWEEPING (LEAVES)
© 2023 Consumer Reports, inc.
Privacy Policy
one of our 35 recommended Leaf Blowers
Toro 51820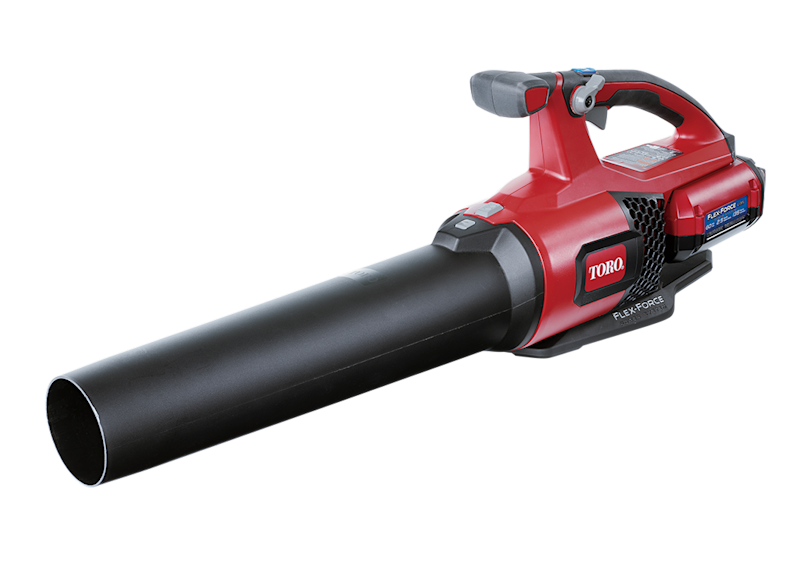 Highs
Moved leaves and other debris especially quickly.
Removed embedded material, such as leaf particles, from grass quickly.
Easy to handle and control.
Relatively quiet for a blower, with no hearing protection needed while operating.
Fairly quiet when heard from a distance, a plus for relations with neighbors.
Has more than one speed for better control in tight areas.
The blowing speed can be fixed, sometimes only at the highest setting, so you need not hold the trigger constantly during operation.
VIDEO
Learn more about how we test
About CR Leaf Blowers testings
CR's Take
Fast, providing noticeable power for moving leaves and other debris.
Very aggressive, with deep cleaning power for removing embedded material, such as leaf particles.
Very fast, with excellent suction for leaves.
About Consumer Reports
Consumer Reports puts people first. For more than 80 years, CR has provided consumers with independent research, ratings and recommendations to help make good purchase decisions. As a nonprofit consumer testing and advocacy organization, CR works with businesses and government to improve the safety, performance, value and reliability of products and services.
Every year CR puts manufacturer claims to the test for thousands of products, from cars and appliances to baby products and sunscreens. CR purchases all the products that we test and uses scientific research methods to develop our ratings.
© 2023 Consumer Reports, inc.
Privacy Policy