After extensive testing and research, CR determined this product to be:
SUPPORTS A VARIETY OF SIZES OF SLEEPERS
MAINTAINS SUPPORT AFTER THE EQUIVALENT OF 8 YEARS OF USE
HAS LOW TRANSMISSION OF SLEEPER'S MOVEMENT TO OTHER SLEEPER
© 2023 Consumer Reports, inc.
Privacy Policy
one of our 74 recommended Mattresses
Avocado Green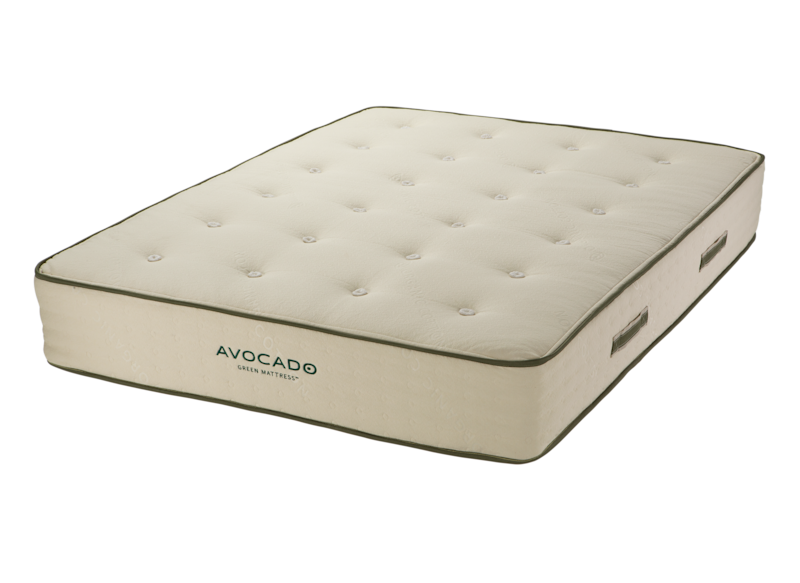 VIDEO
Learn more about how we test
About CR Mattresses testings
CR's Take
This highly rated, bed-in-a-box organic mattress stands out on almost every count. For all but petite side sleepers, it offers Excellent support. In CR's durability tests, it hits it out of the park, displaying no noticeable changes in performance after eight years of simulated use. The weak spot? Stability is middle-of-the-pack, which could mean some bouncing as a fellow sleeper shifts positions.
About Consumer Reports
Consumer Reports puts people first. For more than 80 years, CR has provided consumers with independent research, ratings and recommendations to help make good purchase decisions. As a nonprofit consumer testing and advocacy organization, CR works with businesses and government to improve the safety, performance, value and reliability of products and services.
Every year CR puts manufacturer claims to the test for thousands of products, from cars and appliances to baby products and sunscreens. CR purchases all the products that we test and uses scientific research methods to develop our ratings.
© 2023 Consumer Reports, inc.
Privacy Policy