After extensive testing and research, CR determined this product to be:
SIDE SUPPORT
BACK SUPPORT
RESILIENCE (HOW FIRMNESS, HEIGHT AND SUPPPORT CHANGE WITH USE)
© 2023 Consumer Reports, inc.
Privacy Policy
one of our 14 recommended Pillows
Coop Home Goods The Original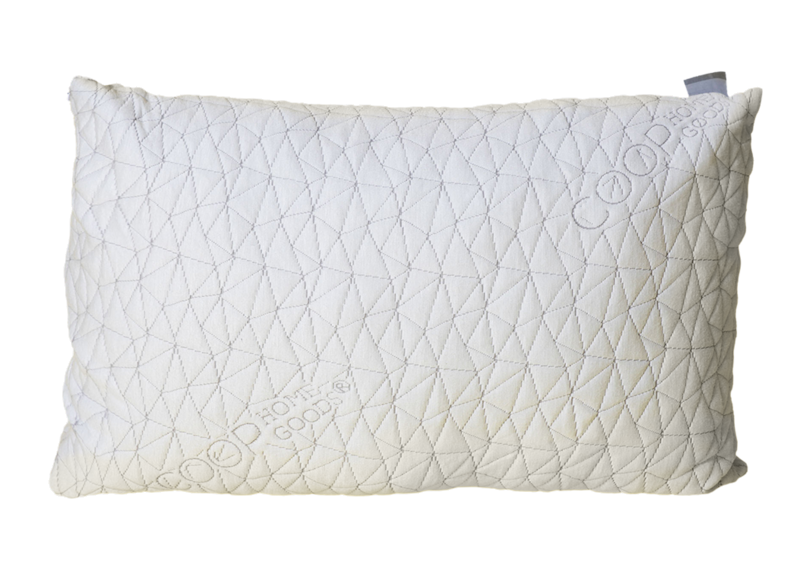 VIDEO
Learn more about how we test
About CR Pillows testings
CR's Take
Sleepers can fully customize this adjustable pillow from COOP Home Goods to their liking by using the supplied additional foam or removing some of the memory foam and microfibers in the pillow. In our tests, we found that by removing nearly half of the filling resulted in the best support for smaller back sleepers. For larger back sleepers, removing approximately a quarter of the filling offered the best support. Smaller side sleepers in our tests found the best support with either the standard fill pillow or removing approximately a quarter of the filling. Larger side sleepers found the best support adding all of the supplied extra filling to the pillow. Our overall score is comprised of the best support performance for each position from each configuration. We recommend sleepers keep adjusting until they feel supported and comfortable.
About Consumer Reports
Consumer Reports puts people first. For more than 80 years, CR has provided consumers with independent research, ratings and recommendations to help make good purchase decisions. As a nonprofit consumer testing and advocacy organization, CR works with businesses and government to improve the safety, performance, value and reliability of products and services.
Every year CR puts manufacturer claims to the test for thousands of products, from cars and appliances to baby products and sunscreens. CR purchases all the products that we test and uses scientific research methods to develop our ratings.
© 2023 Consumer Reports, inc.
Privacy Policy